Woohoo! Mozga Bez is making a great comeback with this video! We've recorded this as a trailer for this Julys longboarding event held by us, of course! So, the deal is.. Racing! Four riders each race, 3.75km course with 4 hairpins as you close down to the bottom. Fast sections and technical curves, everything we love and live for!
3.75km course, 4 hairpins, swimming pool at the finish line!
Check the video to get the feel of the track and what we've got going. We're preparing this event for the mid-July 2018, so practice, practice! Prizes? Those will be over the top, and you'll be noted about it too, let's just say it'll be enough to buy yourself a really nice setup, that is, if you win the races!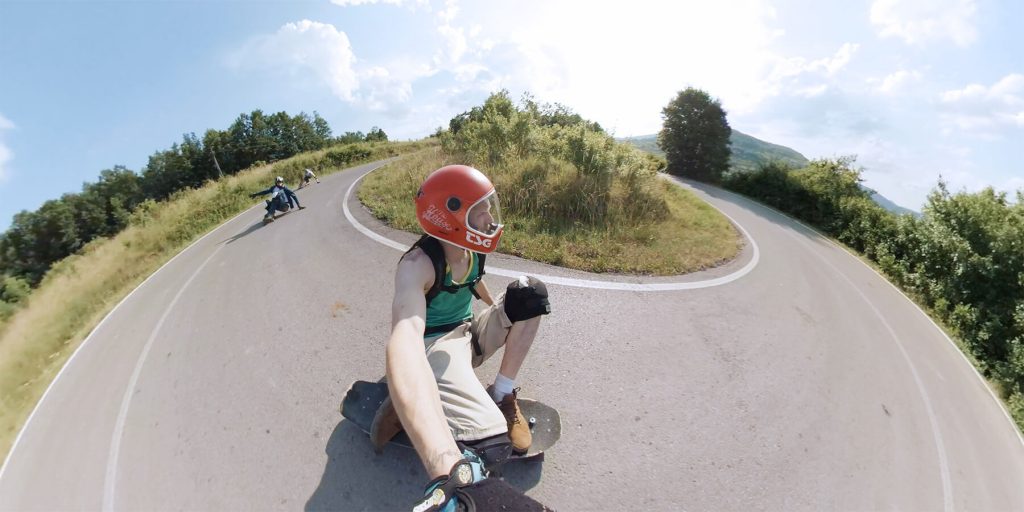 Also, not only racing is what we're planning! Popšica has a really nice swimming pool at our finish line, hiking tracks and much much more! We'll be having a classic Mozga Bez party by the pool, with drinks, food, music and lots of good times as usual!
So, keep up with us and don't miss this! Mid-July it's racing weekend in Popšica! Put that in your calendar!