Hello, we're MozgaBez, and it's time to meet some riders from the extreme scene in Serbia, our second stop is a BMX, and he will tell us about himself and his perspective on everything, stay tuned cause the're a lot more profiles to see in the future. For now let's see what I rider has to say.
Name: Nikola Stevanović
Age: 18
City: Knjaževac/Serbia
How long have you been riding? I've been riding Bmx for 7 years now.
How did you start? Since I was a kid I loved extreme sports. I loved it because you can make your own style and be different from other riders who also have their unique styles. Since 2011 I started ridding more seriously and fell more in love with that sport.
Any injuries? In 2013 I had an open fracture of the shin. In the next year and the half I had screws in my leg and had two operations. Thank God now everything is It should be.
Any plans for the future? In the following years I have plans to make extreme sports popular among kids and make that number rise in Serbia.
What keeps you active? The adrenaline rush and the constant constructions of your own style which all extreme sports provide.
What do you think about the scene? In Serbia in the last year, the scene has dropped a lot in all extreme sports. The only people that are still hanging, are the ones that ride every single day, and that's how the scene survives.
What's your favorite trick? My favorite trick is barspin & crankflip. But I also like combo tricks, more connected tricks in one whole trick.
Any message for the end? Do what you love & what makes you happy. Cheers !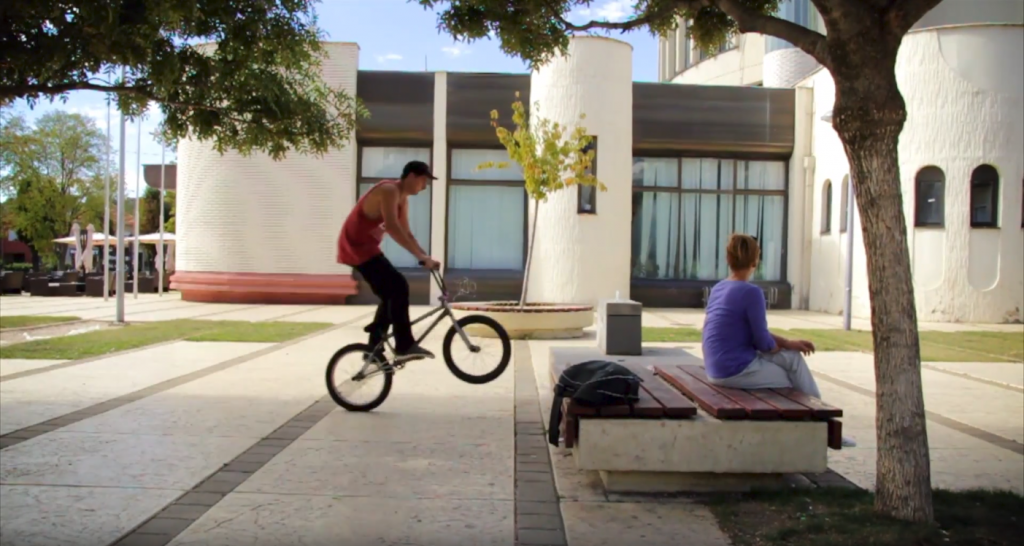 So that's it folks, the words from our friend, so keep the scene going and support our riders!