Hello, we're MozgaBez, and it's time to meet some riders from the extreme scene in Serbia, our first stop is a local skateboarder, and he will tell us about himself and his perspective on everything, stay tuned cause the're a lot more profiles to see in the future. For now let's see what I rider has to say.
Name: Aleksa Ristić
Age: 20
City: Niš/Serbia
Stance: Regular
How long have you been riding?: "It all started about 10 years ago,for all that time I've rode as much as I could, but less than I really wanted to."
How did you start?: "I have started skateboarding when a friend from my street got one, all my friends and me really liked it, and we all bought boards."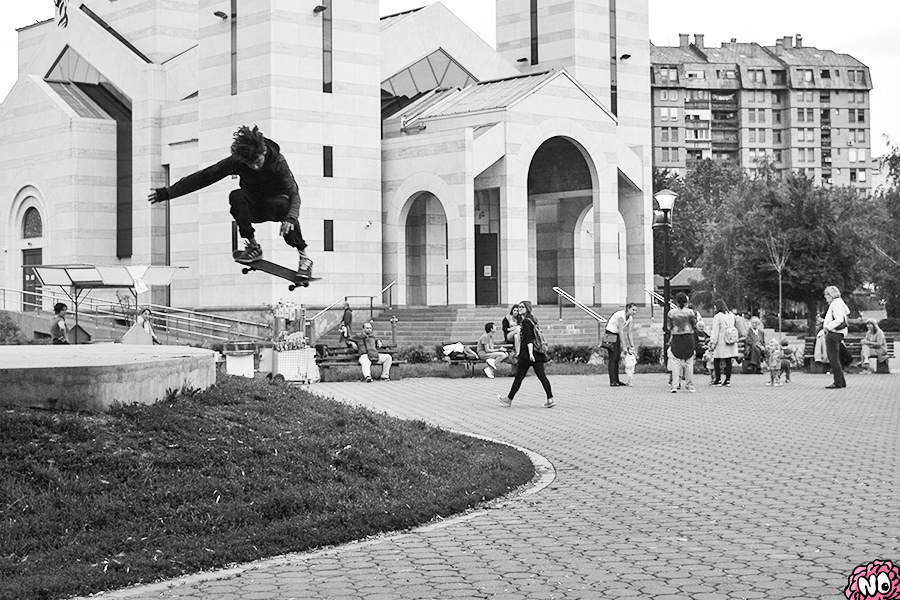 Any Injuries ? "No fractures so far, and as long as it like that I'm not looking forward towards one. I just hate the injuries that disable me from riding, but mostly the ones that disable me from riding for a really long time."
Any plans for the future? "The plan is that I will ride much much more, as sun starts to shine and heat up. In the spring there will be a video of me, my struggle."
What still keeps you active? "Pure love for skateboarding. Through riding I conquer myself and my fears which stop me from doing something "Impossible". Looking at the retrospective 10 years from now, I see that I have improved a lot more than I even thought it was even possible for me in the beginning."
What do you think about the scene? "Ohhh the scene…If you ask me, I will do all that I can to popularize skateboarding in my city. I will also like to thank "Provins" crew, the brightest part of the scene in the country. The scene talks about itself when our (online) shop is Paja's apartment, where you can really buy some equipment, parts and boards."
What's your favorite trick: "The most satisfying feelings are speed and power slides, but definitely ollie is my favorite trick."
Any message for the end? "One more try!"
That's it folks, stay updated for more stories, events and rider profiles, you heard it here first !