And we are back with some fresh content, Mozgabez team on mount Olympus and friends had two task in hand, one harder then the other. Just kidding, downhill was the hard part, getting back up there well…good thing they had a car, cause the track is long, as you can see. A lot of turns, means a lot of risks if you're not ready or lose control. Thank the Greek god of winds Boreas, he respected the session with some nice weather. Like a worm one by one curving those turns, and at the side of the road some cows who didn't cheer for out riders… boooo ! I mean…mooo! But the sheep followed. Aaaand there's some crap on the road, no I don't mean the riders, literally crap, they all had to ride carefully or they would have ended up in a crappy situation.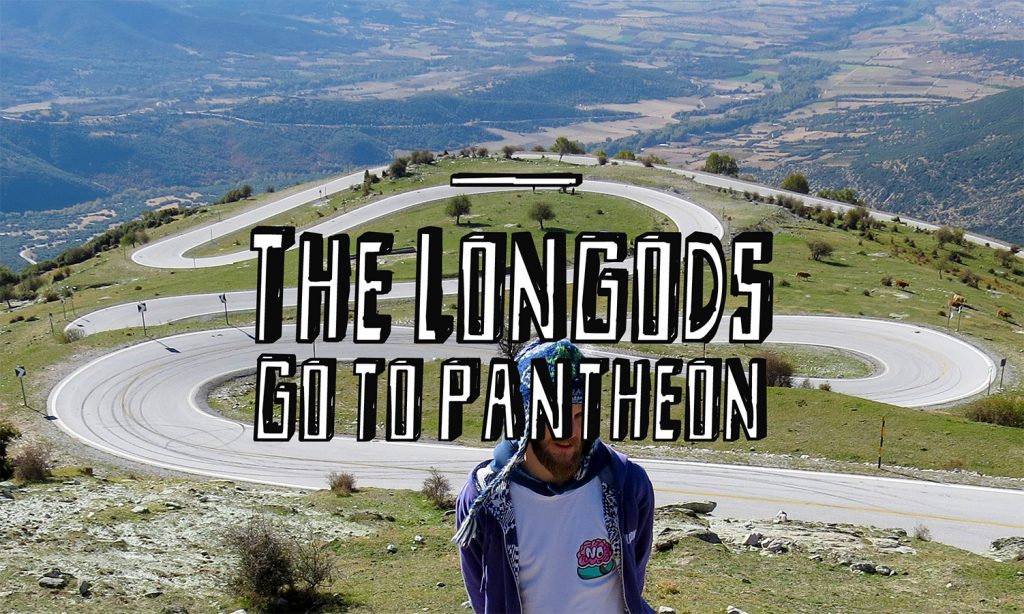 Representing where ever he goes, Shomara with this Mozgabez T-Shirts looking fly and chill while killing it (get yours now on "mozgabez.com"). Shomara curving the turns like I do chicks on a Friday night at the club, jk. nobody likes me. Looks like a few days isn't enough for Shomara, and he's excited to conquer the rest of Greece next year, and happily be back to shred mount Olympus . Do you believe in magic? Well Shomara does, do you believe in Mozgabez? well Shomara believes also, keep supporting, keep riding, keep believing!
All day of ridding and a nice group ride into the sunset to end a perfect day session. A group dance to celebrate a good session and put it to a close. Mozgabez is just getting started, many hills and mountains to climb and ride we are just getting started. Also we are thankful for our brothers from Greece Geasehill and the Salunatics team, with out them, this wouldn't be possible and this amazing!